Executive Summary:
The Aquinas Institute is a private Catholic college preparatory school located in Rochester, New York. Throughout their 100+ years of operation, Aquinas has become a beacon for academic and athletic success. The school partnered with Pixos Print to bring their recent marketing campaign to life on the school's campus. Aquinas' "I am AQ" campaign proved to be a major success.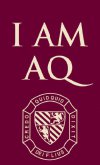 "Working with Pixos was a pleasure. The lamp post banners and custom wall decals they produced for us brought our I am AQ campaign to another level. I would highly recommend Pixos to anyone looking to add value to their marketing efforts or their general business."
— Meredith A. Kallfel, Communications
---

Challenges:
As a private school, Aquinas recruits new students through open houses, creative marketing campaigns and other initiatives. The objective is to position the institute against other local private and public institutions and drive increased enrollment. Aquinas wanted to create more brand recognition and have their new "I am AQ" marketing campaign reflected on the campus and needed the project completed within a tight timeframe.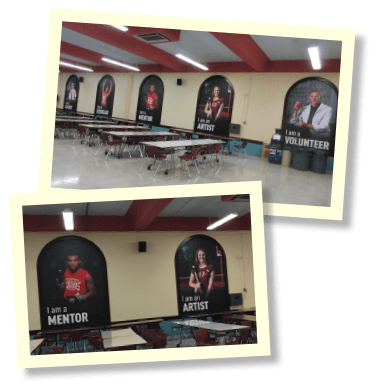 Solutions: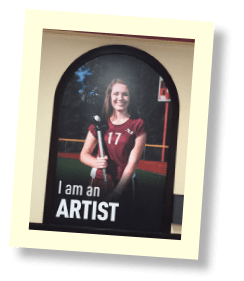 Aquinas sought the help of Pixos Print's large format experts to achieve their goals. To further the "I am AQ" marketing campaign, Pixos Print produced and installed a number of custom exterior pole banners and precision cut interior wall decals. These banners and decals maintained the brand and messaging established on billboards, TV commercials, and other channels. The on brand, high visual impact solutions were produced to the exact specifications required at the institution since standard solutions were not an option. In addition, Pixos Print produced the indoor elements using environmentally-friendly, GREENGUARD Children & Schools CertifiedSM materials to increase safety and decrease odors for the student body. All of this was done on time and on budget.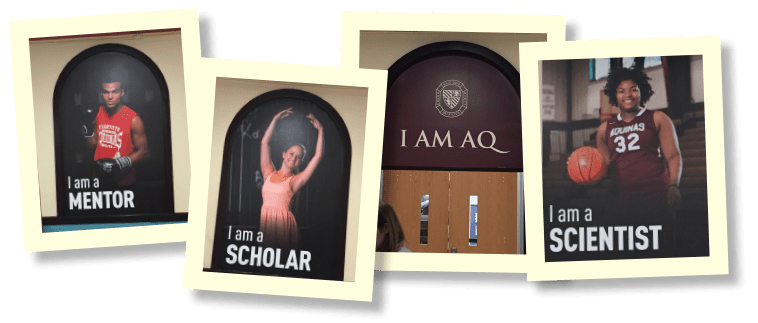 ---

Results, ROI, Future Plans: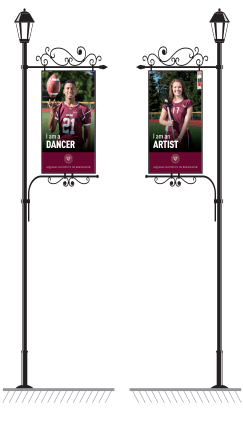 Partnering with Pixos Print large format solutions created a big buzz around the school and instilled pride within the Aquinas community. The high quality graphics provided an immediate visual impact and emphasized the school's marketing initiative. The addition of exterior banners also reinforced the message to all visitors outside of the school. Aquinas' "I am AQ" campaign proved to be a major success and the team at Pixos Print helped to bring the campaign to life.