Executive Summary:
Pro-Tech, a national manufacturer of snow pushing equipment uses permanent, weather resistant, custom cut decals to brand their products. The firm approached Pixos Print after their previous decal vendor was unable to consistently produce the critical branded materials.
Not only did Pixos Print produce consistently on-brand decals, they adjusted the ordering and production processes to net a positive ROI for Pro-Tech by reducing expenses and inventory holding costs.

---

Challenges:
Pro-Tech required a vendor who could produce both chemical resistant and highly durable decals to counter the extreme conditions associated with snow pushing.
Additionally, Pro-Tech needed a better way to order decals to better manage cash flow, save money and provide flexibility in ordering.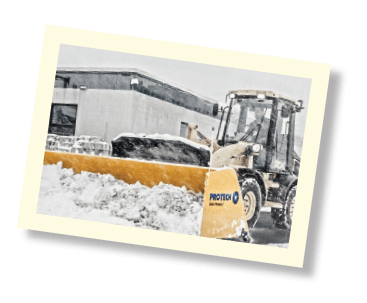 Solutions:
Pixos Print came to the rescue for Pro-Tech by achieving exact brand colors on a decal that can sustain adhesiveness, even in extreme conditions and temperatures.
Pixos Print enabled a production process that reduced the required order volume by over 75%, (allowing for the ordering of only 2 or 3 months of inventory vs the previous full year). As a result, Pro-Tech is now able to order on-demand decals for specialized snow plows (like the ones used in Super Bowl XLIX). The new ordering system assures that expenses for these items are incurred in the appropriate period and reduces overall inventory holding costs.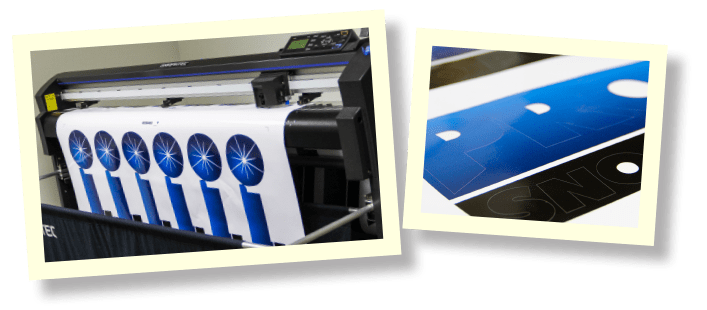 ---

Results, ROI, Future Plans: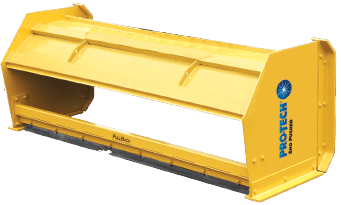 With Pixos Print's help, Pro-Tech was able to implement the newly rebranded decals cost-efficiently and consistently while providing for greater control over the brand and business identity. By working with Pixos Print, Pro-Tech has peace of mind in knowing their corporate brand will be executed accurately, each and every time. The result of this project is accurate, on brand decals and a positive ROI achieved though reduced expenses and inventory holding costs.